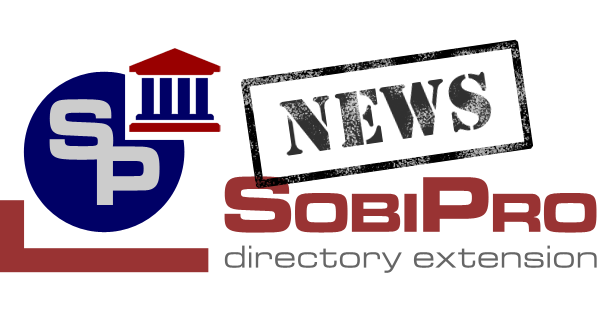 We updated SobiPro to version 1.3.6. In the last three versions, 16 bugs were fixed, 4 changes were made, 8 new items were added and one security issue was addressed.
This is a minor security release. Read more about that here: https://dev.to/ben/the-targetblank-vulnerability-by-example.
Update of SobiPro is recommended!
SobiPro now informs you in Joomla's cPanel if there is a new version for the installed SobiPro applications available. With that all SobiPro applications, using our repository, fulfill the JED requirement that Users must not be required to visit each extension to know its status.
New features, such as the possibility to hide the search parameters after a search was performed, are added to the template. Check them out!
Please see the changelog list for a full list of all new features, changes and bug fixes.