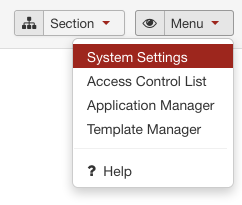 The SobiPro system settings have an effect upon all SobiPro sections (global configuration, input filters, ...) and allow to perform a system check and let you control system-wide problems.
The global configuration contain all settings which are valid throughout the whole SobiPro component (section independent), in contrary to the general configuration which is available for each section you create. Also the input filter definitions are available in the system settings as they are valid for all sections.
Perform a system check, to check if your server meets the requirements for SobiPro. This check is also executed if you install or update SobiPro. In the error log section, all errors which may have been occurred are logged and can be managed.