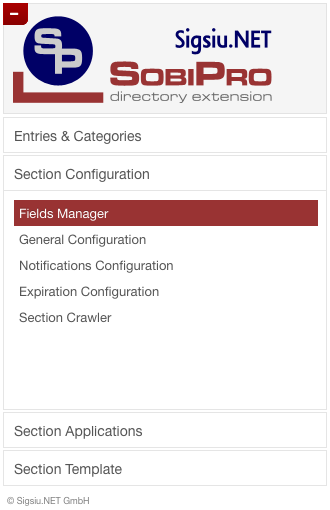 With SobiPro you can setup several independent directories on your site. Such a directory is called a section.
As the sections are completely independent from each other, each section has its own section dependent configuration settings, its own control about the section dependent applications, its own SobiPro template, and its own entries and categories manager.
The Section Configuration menu contains several sub menus to control your section.
The Fields Manager lets you add and configure the fields you need for a specific section.
In the General Configuration menu you will setup general section settings.
The Section Crawler lets you crawl your section to build the cache.
Depending on the installed and activated section dependent applications, you may have additional configuration menus for them as for example the Notifications Configuration which lets you setup the Notifications application (emails).