SobiPro Repository Certificate
This is the most recent certificate for the SobiPro repository https://repository.sigsiu.net for SobiPro component.
Add the repository only if the certificate data comply with this certificate.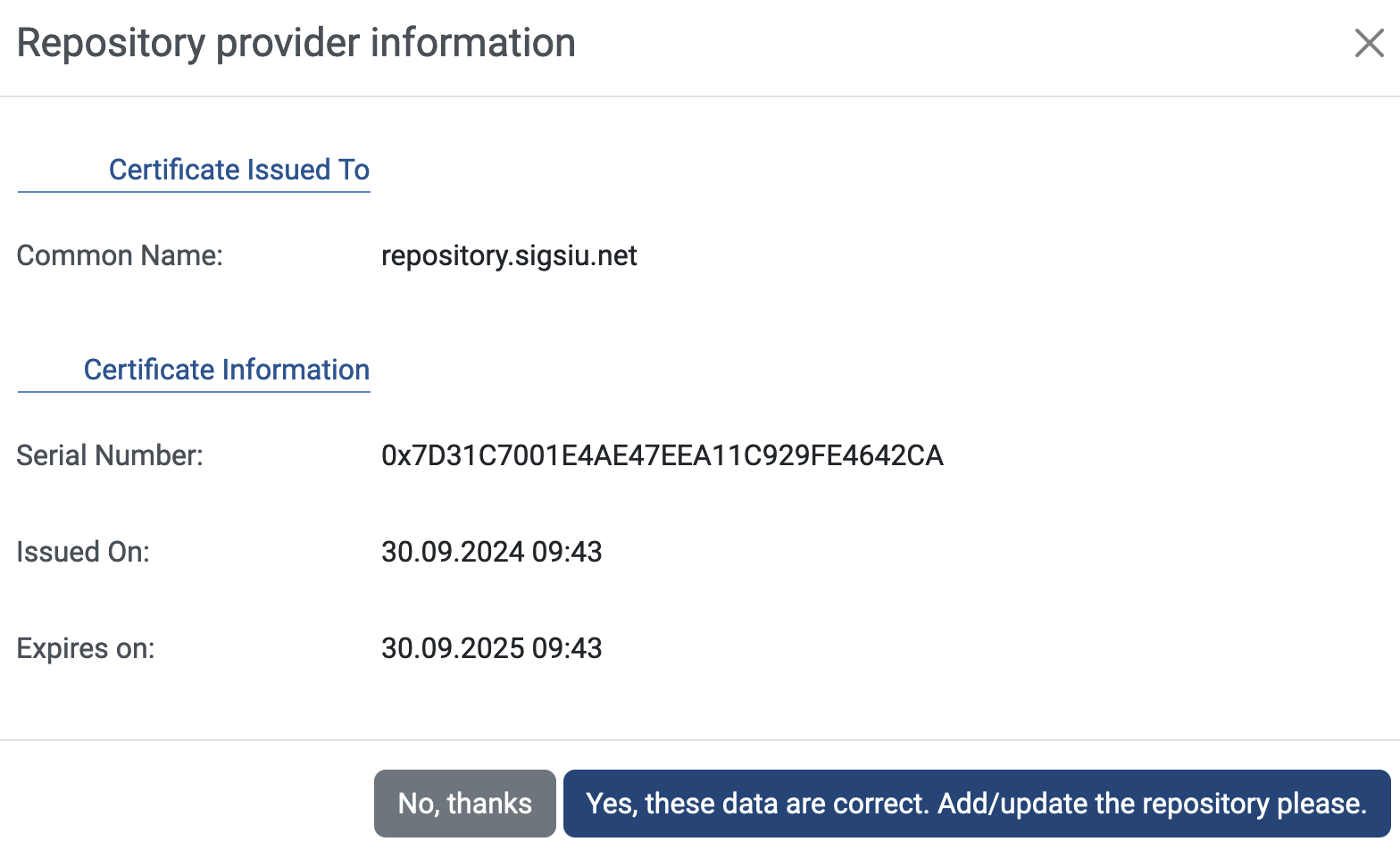 Copyright (C) 2006-2019 Sigsiu.NET GmbH (https://www.sigsiu.net). All rights reserved.
This documentation and all images therein are copyrighted and protected by law. You may not publish, distribute or sell them or parts of it without explicit written permission of Sigsiu.NET GmbH.
Published on Tuesday, 20 September 2011.
Visited 5216 times.