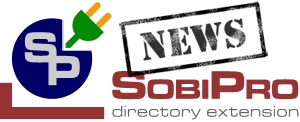 We released an update for the Review and Rating application with some exciting new features implemented.
The SobiPro Review and Rating Application allows you to extend your SobiPro directory to a fully featured review site.
With this new version you will be able to let the reviewer, the owner of the entry, or a manager group edit or delete reviews and their ratings from front-end.
Additionally we added a better rating script which features will be implemented in the next version.
Please note that you need to use the new templates coming with the application. More information can be found in Update of Review and Rating application
The Review and Rating application is available for Silver and Gold Subscribers.