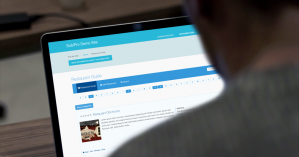 We released SobiRestara 3.1 which was updated to the new template features of SobiPro's default template. Additionally some minor bugs were fixed.
SobiRestara is a SobiPro template which allows to easily create a professional restaurants guide directory. With a lot of features integrated, it is very flexible in it's usage and it is fully responsive out of the box. It uses the Bootstrap 3 template framework and Font Awesome 3 for icons, both provided by SobiPro.
The SobiRestara template is available for Silver and Gold Subscribers.