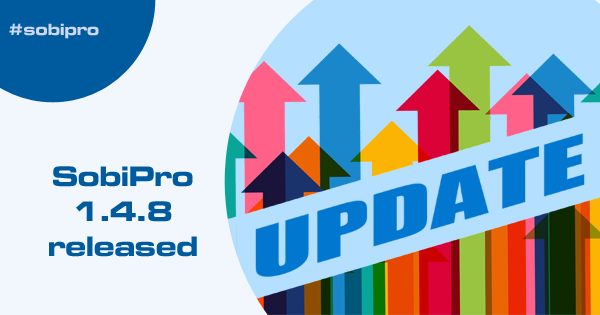 SobiPro 1.4.8 released. This new version helps you to take care of the general data protection regulations (GDPR) when using SobiPro.
We already take care of your privacy on our site, but now you can do the same with your SobiPro powered website.
SobiPro 1.4.8 has the possibility to encrypt data your users enter in different fields of your directory(ies). This is important if a field (textarea or inbox) contains sensitive data. Just set 'Encrypt Data' to 'Yes'.
Please note, that encrypted data are not longer searchable.
Additionally the GDPR requires you to give information about all personal data that you have stored about your users at any time, and to delete these data upon user request. You can do that manually, but if you have a lot of users and entries it is handy to let your users do that by themselves. We developed a SobiPro plugin performing these actions. Use it with the Data Compliance Component developped by Nicholas K. Dionysopoulos. The plugin and the component are released under GPL and are available for free.
Joomla! 3.9 will come with a so called Privacy Tool Suite. We are going to make SobiPro also ready for that.
Please check also the full changelog list for all changes and bug fixes.
SobiPro version 1.4.8 needs framework version 1.0.7 which is included in the SobiPro installation package.
It is highly recommended to update SobiPro!