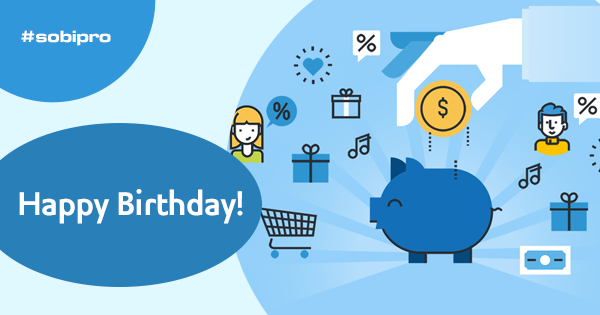 Again a year passed by and SobiPro turns 13 now! This is an impressive age for a Joomla component. But this would not be possible without your continuous support.
With SobiPro 1.5 coming soon, we are going to release the sixth series of SobiPro component.
Now on Sobi's 13th birthday, we would love to say "thank you" for the continuous support with a birthday gift.
Get 15% off on all Silver and Gold subscriptions
Until 1st of June 2019, you can buy Silver and Gold subscriptions with 15% off. Simply use the exclusive coupon code SOBITURNS13 at the checkout.
This discount is valid from time of publishing this news until 1st of June 2019 midnight CEST and can be used only once. The subscriptions have to be paid within this time. Non-paid purchases will be cancelled at 1.6.19 midnight CEST.