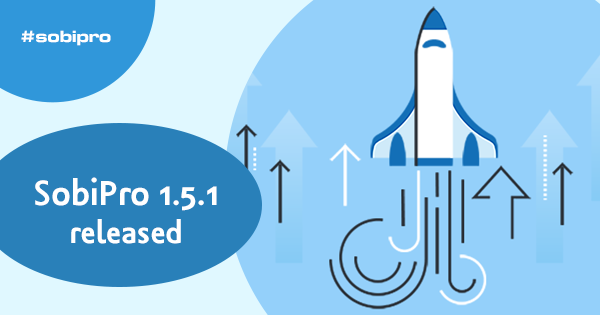 SobiPro 1.5.1 comes with new internal features for a better handling of fields and applications, some improvements and bug fixes!
The most important improvements are the increase of the search storage, the update of jQuery and jQuery Migrate in case the site's template does not provide them and showing the creation date instead of the modification date in category/entry list, if the modification date is zero.
The most important bug fix is the handling of the search together with the SP-GeoMap field (ordering of search results by distance) and the Favourite Search application. Please note you need to update also these applications!
Another important bug fix is that the Alpha index caused the storage of section-wide categories for one section in the cache. This resulted in showing the entries of severall sections in one section (mostly titled 'no name').
Also some other smaller bugs are fixed, like that the section id for categories were not saved in the category table. This had an impact on the Categories module.
Please check also the full changelog list for all changes and bug fixes.
SobiPro version 1.5.1 needs framework version 1.0.11 which is included in the SobiPro installation package.
It is highly recommended to update SobiPro, especially if you are alraedy using SobiPro 1.5! Please note if you are using the SP-GeoMap Field with proximity search or the Favourite Search application, you need to update them too.