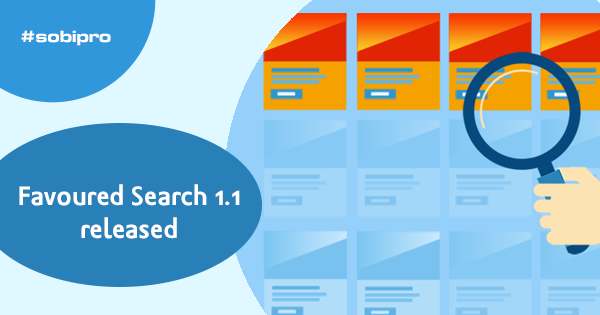 The Favoured Search application lets you show favoured entries on top of the search results.
It moves all entries in the search results which are marked as favoured on the top of the results list. To mark an entry as favoured, simply add a checkbox or radio field in the fields manager for that specific section with the corresponding option.
This update makes use of the new internal application handling of SobiPro. It works only with SobiPro 1.5 (at least 1.5.1 is necessary).
More information are available in the Changelog of the application.
The Favoured Search application is available for Silver and Gold Subscriptions.