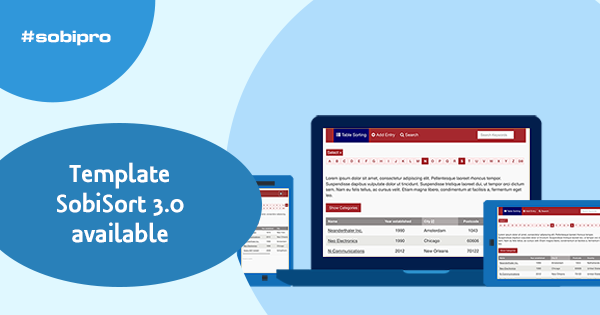 SobiSort in its third version is adapted to SobiPro 1.5. It uses Bootstrap 3 and Font Awesome 4. As base template the default SobiPro template V5.1 is used.
The SobiSort Template is a SobiPro template which allows to easily create a directory which lists the items (entries) in a sortable table. It creates a new section named 'Table Sorting' based on the default data of the Business Directory.
Check out this template and get an idea what can be made with SobiPro. Feel free to adapt it to your needs.
The SobiSort template is available for Silver and Gold Subscriptions.