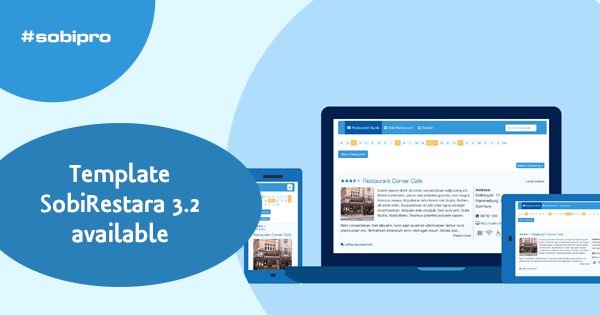 All good things are three!
As third template in this month we released today SobiRestara 3.2. This new version of the template is derived from SobiPro's default template V6.1 with all it functions and features. It uses Bootstrap 3 and Font Awesome 4.
The SobiRestara Template is a SobiPro template which allows to easily create a professional restaurants guide directory. With a lot of features integrated, it is very flexible in it's usage and it is fully responsive out of the box.
Check out the newest version of the template and get an idea what can be made with SobiPro. Feel free to adapt it to your needs.
The SobiRestara template is available for Gold Subscriptions.