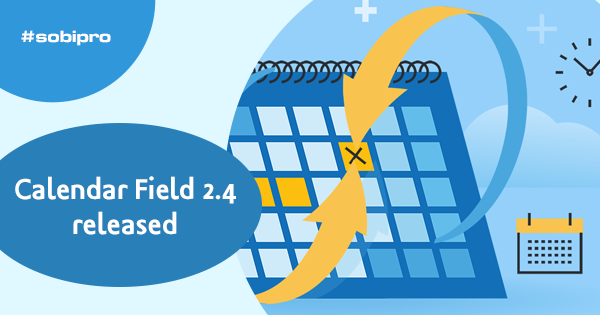 We released today version 2.4 of the Calendar field. This is a maintenance update addressing several bugs.
The SobiPro Calendar Field lets create a date field that features a popup calendar to easily select a date for an entry.
With the Calendar field it is possible to create a complete events site due to the possibility to make a calendar field become the setting to specify the entry start publishing date and/or the entry stop publishing date. Also recurring dates like daily, weekly, monthly and yearly dates, and date/time ranges can be used.
The date field features a popup calendar in the entry and search form, that lets users easily select a date.
A calendar listing shows all dates entered in the (events) directory on the site in a specific calendar view.
Schema.org is supported.
It is recommended to update the field. More information are available in the Changelog of the field.
The Calendar field is available for Silver and Gold Subscriptions.