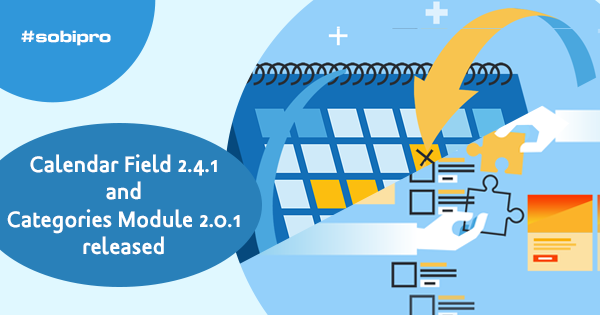 We released version 2.4.1 of the Calendar field and version 2.0.1 of the Categories module for SobiPro. This is a bugfix update addressing a compatibility issue.
After release of version 2.4 of the Calendar Field for SobiPro, we found a compatibility problem with the Categories and Entries modules. If you use the Calendar field to sort the categories shown in the module, you need to update both with the bugfix versions we released today. For the Entries module it is enough to update the Calendar field.
The Calendar field is available for Silver and Gold Subscriptions. The Categories Module is available for Bronze, Silver and Gold Subscriptions.