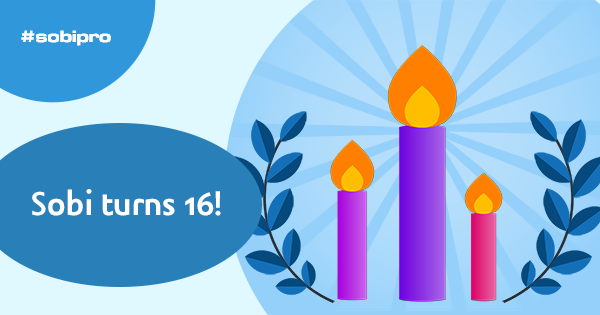 The Sobi products turn 16 today!
In 2006 we started to create our first Sobi component. And now, 16 years later, we released SobiPro 2.0, a Bootstrap 5 driven component for Joomla 4.
We are still in the process of converting all our applications to be used with SobiPro 2.0 and Bootstrap 5. There are already several converted applications available and counting.
Celebrate with us and get a Gold subscription with 40% off using coupon code SOBIPRO-BIRTHDAY-2022. But watch out, there are only 10 coupons available. First come first serve.
Our subscriptions offer you access to the full version of SobiPro, to the full documentation, to additional applications and to professional support for SobiPro. Take the chance now to get a Gold subscription with 40% off!
This offer is available from time this news is published until all 10 coupons are sold, but longest until Sunday, 1 June 2022 midnight CET. The subscription has to be paid within this time. Non-paid purchases will be cancelled at 1 June 2022 midnight CET. Each customer can only purchase one subscription.