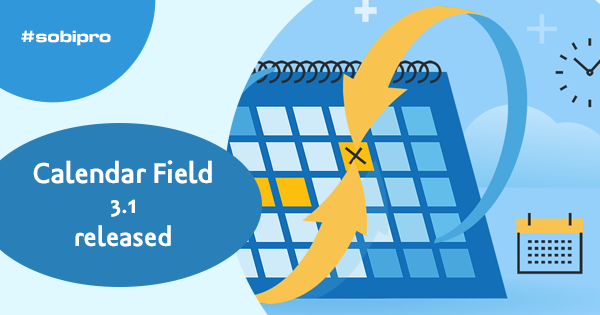 Version 3.1 of the Calendar Field for SobiPro 2 is available to download and in repository. This release adds PHP 8.1 compatibility to the field.
The SobiPro Calendar Field lets create a date field that features a popup calendar in the entry form of SobiPro to easily select a date for an entry.
With the Calendar field it is possible to create a complete events site due to the possibility to make a calendar field become the setting to specify the entry start publishing date and/or the entry stop publishing date. Also recurring dates like daily, weekly, monthly and yearly dates, and date/time ranges can be used.
A calendar listing shows all dates entered in the (events) directory on the site in a specific calendar view.
More information are available in the Changelog of the field application.
The Calendar Field is available for Silver and Gold Subscriptions.