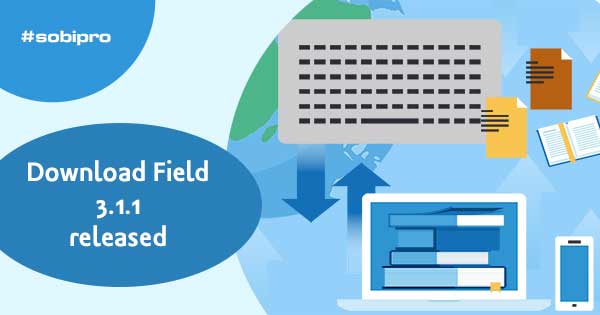 Version 3.1.1 of the Download Field is available to download and in repository. This is a maintenance release, fixing a few bugs and adding compatibility with SobiPro 2.2.1 and the upcoming Import/Export application.
The Download Field adds a field type to your SobiPro component. It allows users to upload files from the front-end (entry form) and download files for an entry or category of the used SobiPro section/directory. Use it to create a download section for your website or to simply let your visitors download a file (e.g. a price list, an inventory list or an e-book a.s.o.).
More information is available in the Changelog of the field application.
The Download Field application is available for Bronze, Silver and Gold Subscriptions.