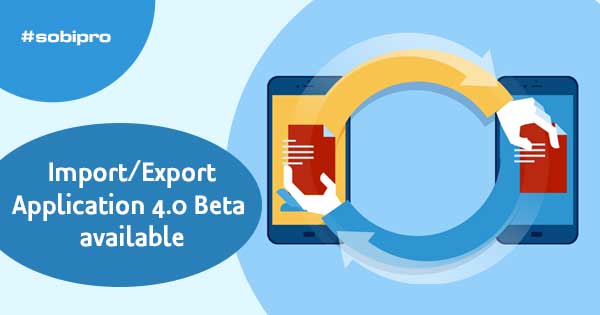 We have released a new beta version for the Import/Export application. It fixes a few bugs.
The SobiPro Import/Export application makes it possible to import entries and categories from a CSV file into a SobiPro section, and to export entries and categories from a SobiPro section to a CSV or XML file.
The Import/export application is in beta state as the CLI feature is still missing.
For more information, see the changelog of the application.
The Import/Export application is available for Gold Subscriptions.