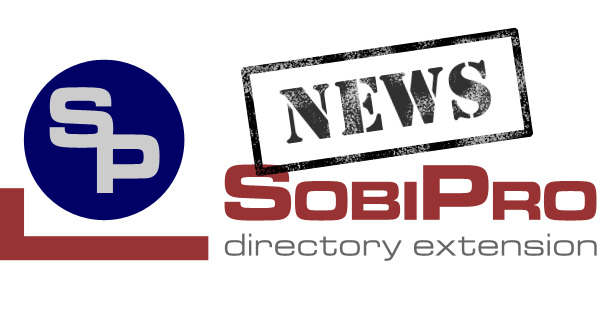 The Sigsiu.NET team is happy to announce the availability of SobiPro 1.1 Beta.
What is this version is for?
This version should be used only for testing purposes. We would like to encourage you however to test this release and report any problems in the SobiPro Issues Tracker in order to get a stable version of SobiPro 1.1 soon. Every feedback about the new version is very appreciated. 
What are the new features of SobiPro 1.1?
Category Chooser Field with different category selection methods implemented
Administrator UI redesigned using Bootstrap library and new XML templates 

Direct Entry Selection via Joomla! Menu Manager
Template override for specific categories and entries via Joomla! Menu Manager
Joomla! 3.0 compatibility (needs at least Joomla! 3.0.2)
Possibility to delete (instead of unpublish) an entry from frontend
View and menu link for own entries
View for all entries of an specific user
View and menu link for entries added in a particular date period
Category and Entry Alias for URL
Possibility to define new permission to allow or disallow search function usage
XML cache view implemented; XML output is stored into a XML file and reused in next request if there were no changes
Possibility to define different template methods (see default template) to plug-in an action between (and whilst) submit and save entry actions
Section crawler - possibility to trigger complete cache creation
Simple translation method for sections, categories, entries and fields from administration panel

And many others.
Will I be able to update SobiPro 1.0.x to 1.1?
Moving to SobiPro 1.1 from 1.0 is an upgrade. It should be very easy to upgrade your existing SobiPro installation. However, it is likely that some templates for SobiPro 1.0 will need modification to work with SobiPro 1.1.
For more information please read the upgrade instructions.
What's next?
As we put a lot of effort and time into the redesign of the administrator interface, the current documentation and all existing application need also to be revised. Although all applications should work on Joomla! 2.5 in a so called legacy mode.
This is a beta version and should not be used on production sites.
Download SobiPro 1.1.0 Beta for free!
A complete list of all new features and changes can be found in the detailed Changelog List.