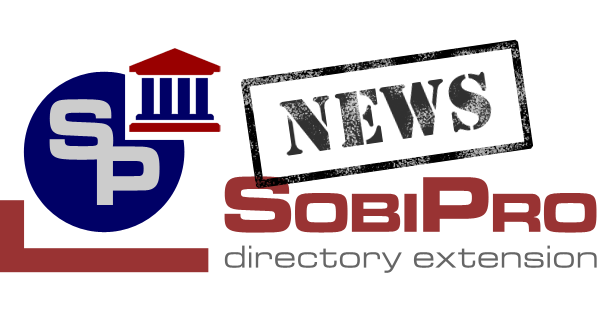 We just released SobiPro 1.1.0 stable!
SobiPro is a powerful multi-directory component for Joomla!. With SobiPro you can easily create multiple directories or any type of content. 10 integrated core field types and the possibility to install additional field types gives you everything you need to run any kind of directory.
Due to further improvements of its caching techniques, SobiPro 1.1 is again faster than SobiPro 1.0, especially in combination with Joomla! 3.
Read about SobiPro's key features and get impressed of the possibilities.
Don't forget, moving from SobiPro 1.0 to SobiPro 1.1 is an upgrade. It should be very easy to upgrade your existing SobiPro installation. However, it is likely that some templates for SobiPro 1.0 will need modification to work with SobiPro 1.1.
For more information please read the upgrade instructions.
Download SobiPro 1.1 for free, take a look to its Bootstrap featured administration interface and start building your own directory with it.
A complete list of all changes can be found in the detailed Changelog List.