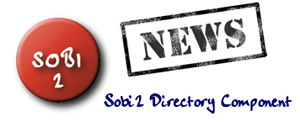 SOBI Download plugin available .
SOBI Download is a document management and download system for SOBI2.

It allows adding an unlimited number of files to every entry.
The number of allowed files for an entry, the maximum file size and the allowed extensions are adjustable in the back-end.

For every uploaded file a license can be assigned which has to be confirmed if the user wants to download this file.
The list of files for an entry can be displayed in the details view and/or in the category view. For both views exist an extra download template which can be customized.

With this plugin it is easy to create a download directory or a documents directory using SOBI2.

You will find the plugin in our Download Section.