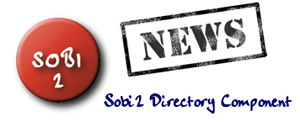 Newer versions of the "Gallery" and "Download" plugin for SOBI2 are available.
The plugins were changed for compatibility with SOBI2 RC2.8.0. They do not longer work with older SOBI2 versions.
You will find the new versions in our Download Section.
Both plugins require at least SOBI2 RC2.8.0.
You will find older versions of the plugins in Previous Versions.