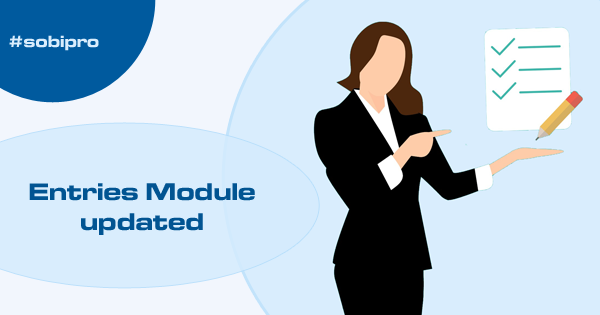 Version 3.1 of the Entries Module is now available to download and in repository.
The SobiPro Entries module allows to list the entries of a SobiPro section in a standard Joomla! module position. Several settings allow a great deal of flexibility in the order the entries are shown, as well as the ability to customize the style of the entries through the module's CSS or any other stylesheet.
This is a maintenace release and addresses all open issues.
More information are available in the Changelog of the module.
The Entries module is available for Bronze, Silver and Gold Subscriptions.