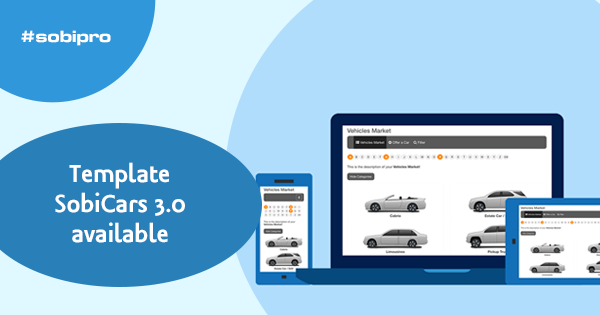 SobiCars in its third version is derived from SobiPro's default template V6. It uses Bootstrap 3 and Font Awesome 4.
The SobiCars template is a template to create a vehicles market. It is not only packed full of awesome car images and nice template styles, it also adds a section to your SobiPro-driven site, which includes the necessary fields to offer and search for cars and the complete category structure for it.
Check out the newest version of the template and get an idea what can be made with SobiPro. Feel free to adapt it to your needs.
The SobiCars template is available for Gold Subscriptions.