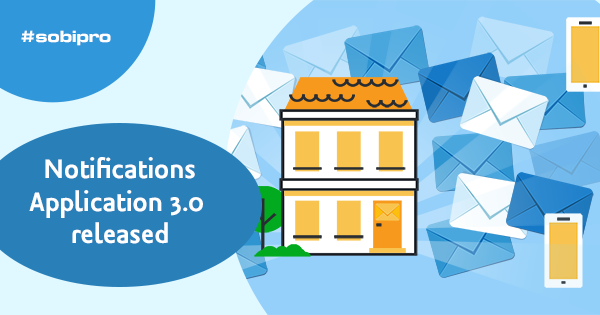 As first stable application for SobiPro 2.0, we released today the Notifications application.
The Notifications application for SobiPro is the central email message centre for all emails sent by SobiPro or a SobiPro application. The Notifications application sends emails to users/authors and/or administrators on events like add, edit, publish, approve, delete and payment. It also sends the emails for the Review and Rating Application, the Expiration Application, the Collection Application or the Contact Form Field (e.g. contact author, report or claim listings, or other contact forms you've created) if they are installed. The Notifications application lets you manage all those sent emails in one message centre. You can edit and resend them e.g. for payment reminders.
More information are available in the Changelog of the application.
The Notifications application is available for Bronze, Silver and Gold Subscriptions.