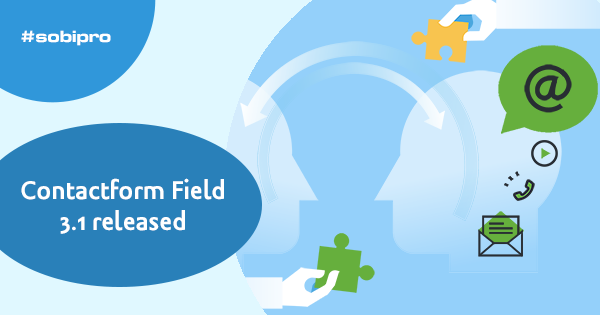 Version 3.1 of the Contact Form Field for SobiPro 2 is available to download and in repository. This release adds PHP 8.1 compatibility.
The Contact Form Field is an application which adds any kind of contact form to an entry in SobiPro.
The Contact Form field comes with four pre-defined contact form templates to easily add a Contact Author, Claim Listing, Report Listing or Reservation Form to the details view of the entries in a SobiPro directory.
But the Contact Form field is not limited to these contact forms. The Contact Form field gives you the possibility to create any kind of form which meaning is to send information via email to either the author of an entry, or to the site administrator or to both or to any other email address. With that you can create for example a survey, ask the user for some data, and many more purposes.
The pre-defined contact forms can be enhanced by additional HTML fields such as input fields, textarea fields, select lists, radio buttons, checkboxes and datepickers. Also own contact forms can be easily created. In this way it is possible to create any kind of contact form.
As the Contact Form field uses the Notifications Application to send the emails, all contact messages are listed in the Message Center (Notifications).
More information are available in the Changelog of the application.
The Contact Form Field is available for Bronze, Silver and Gold subscribers.